Vol. 7 No. 1 (2020): Contitutional Issues: Economic, Social and Cultural Rights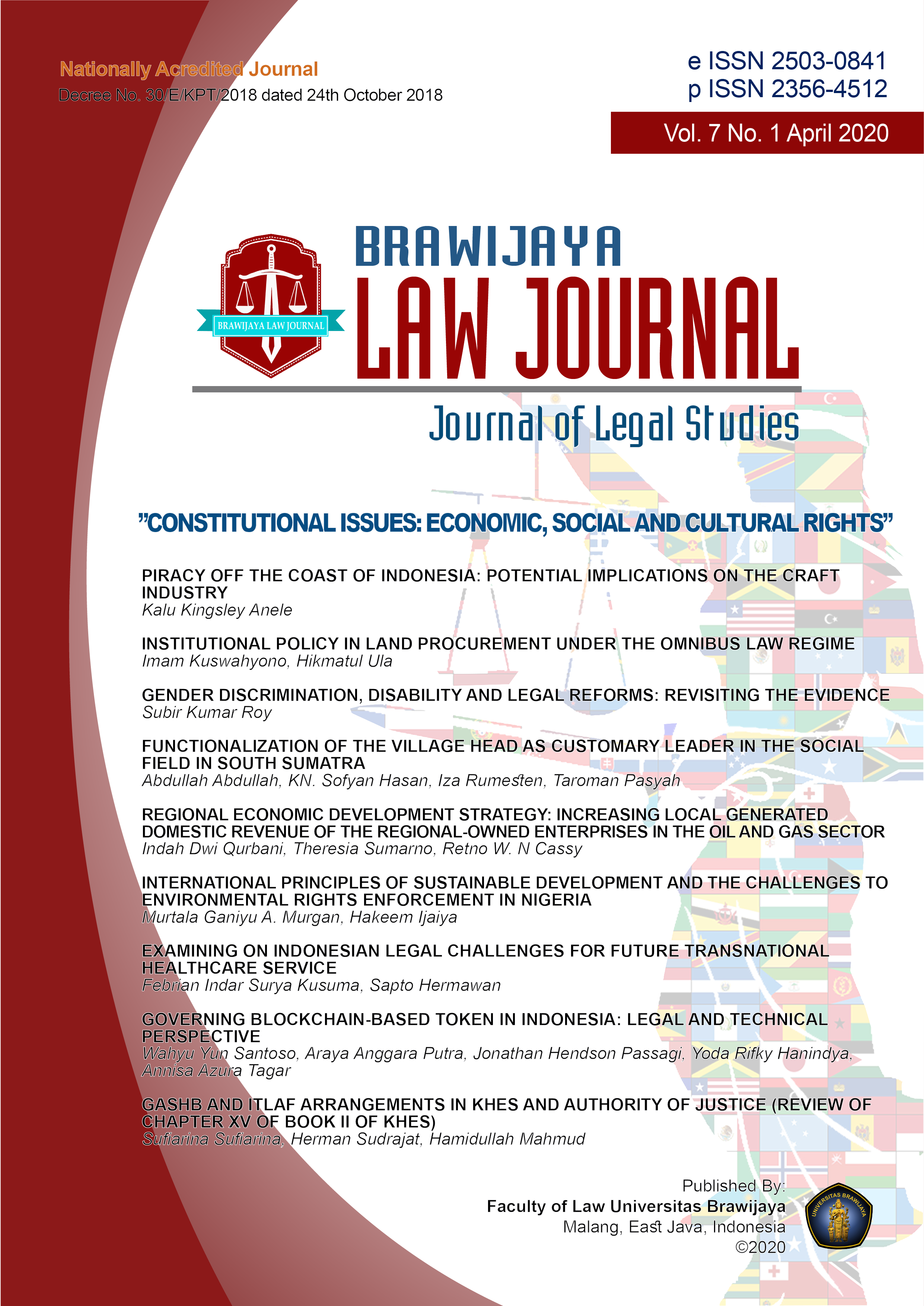 The Economic, Social, and Cultural rights are still considered human rights that are positioned on the second level below civil and political rights. It is happening not without any reason, for the fact in some countries use these rights exception to gain special privileges, such as right fulfillment delay. Moreover, if the right is not considered to be the main issue that will affect voters then those rights will be ruled out. As well as the right to enjoy the good living, the right to health, the right to have land, and much more. The fulfillment of these rights became more sluggish because the government has always been evidence of the country does not have sufficient funds to fulfill the economic, social, and cultural of its citizens whereas almost all countries have become part of the ICESCR.
ICESCR itself orders the government to "fulfill, respect, and protect" the rights of its people. So the government also needs to pay more attention to this problem.    This issue can be discussed through a variety perspective and point out each of the rights in specifics area of rights. This Edition cover 9 various issues related to Economic, Social and Cultural Right issues in several countries.