Vol. 6 No. 1 (2019): Alternative Dispute Resolution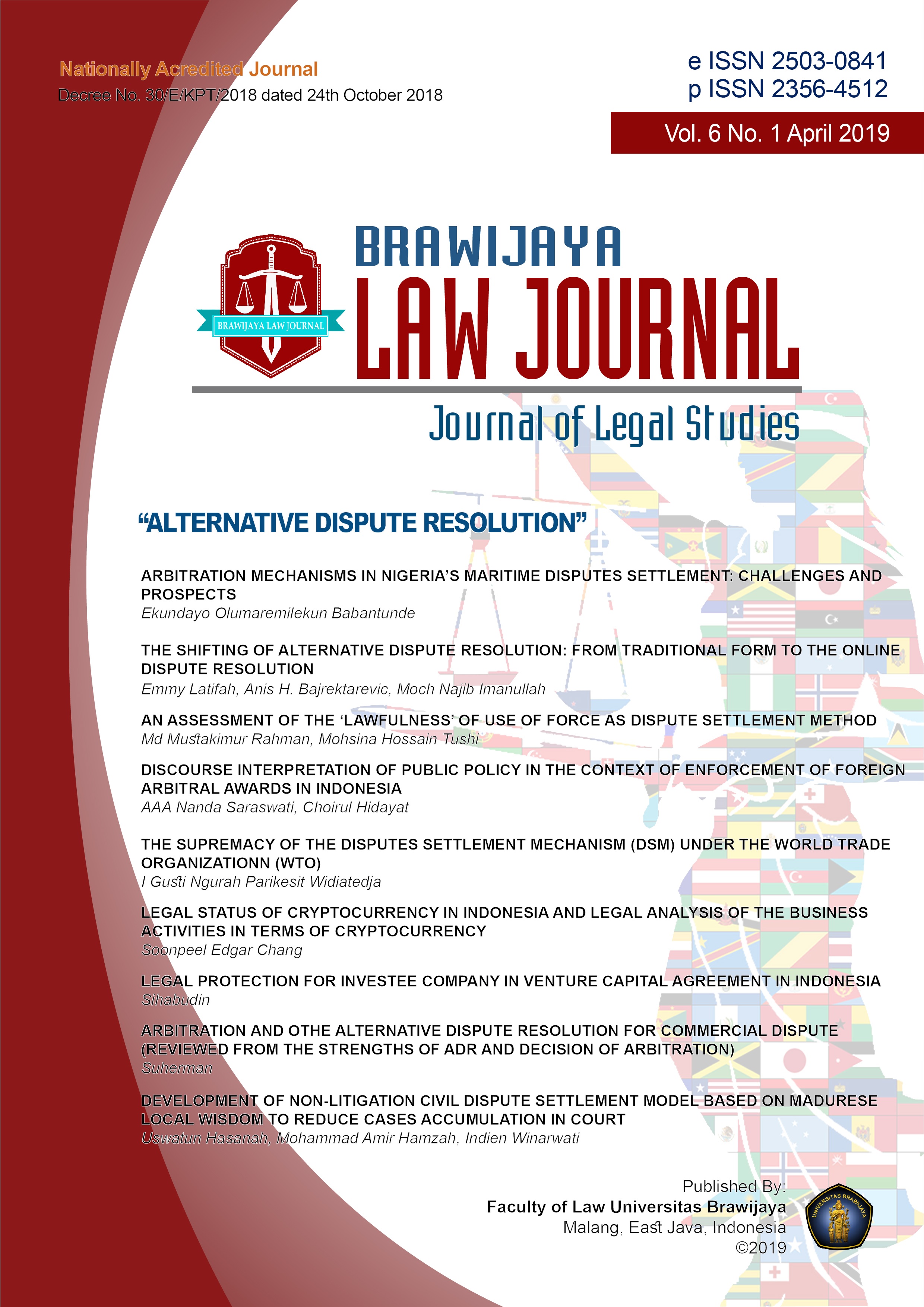 World Peace and Security is crucial to the maintenance of public order, both nationally and internationally. Disputes arise when certain legal subject does not comply with certain legal norms which were accepted by both the practice and law in theory. In addition to this there is also a condition when a legal subject does not comply with its legal obligation under agreed contract or under international convention. In solving those various disputes, it is current trend that disputes are seldom solved through the litigation process. Peaceful disputes resolution through alternative disputes resolutions is now preferable than any other disputes settlement methods. Having published last edition focusing on the role of state in contemporary legal development, Brawijaya Law Journal is pleased to publish this current issue focusing on "Alternative dispute Resolutions within Volume 6 Issue Number 1 April 2019.
The papers published in this edition discusses alternative disputes resolution in both private as well as public areas. This edition consists of nine papers related to alternative disputes resolutions ranging from the issues of the legality of states in the use of force to the online alternatives disputes resolution. Other paper include disputes settlement in maritime industries and business, cryptocurrency, investment, public policy issues in arbitral award, disputes settlement under the World Trade Organization (WTO), the analysis of arbitration procedures as well as disputes settlement mechanism within the areas of local wisdom.